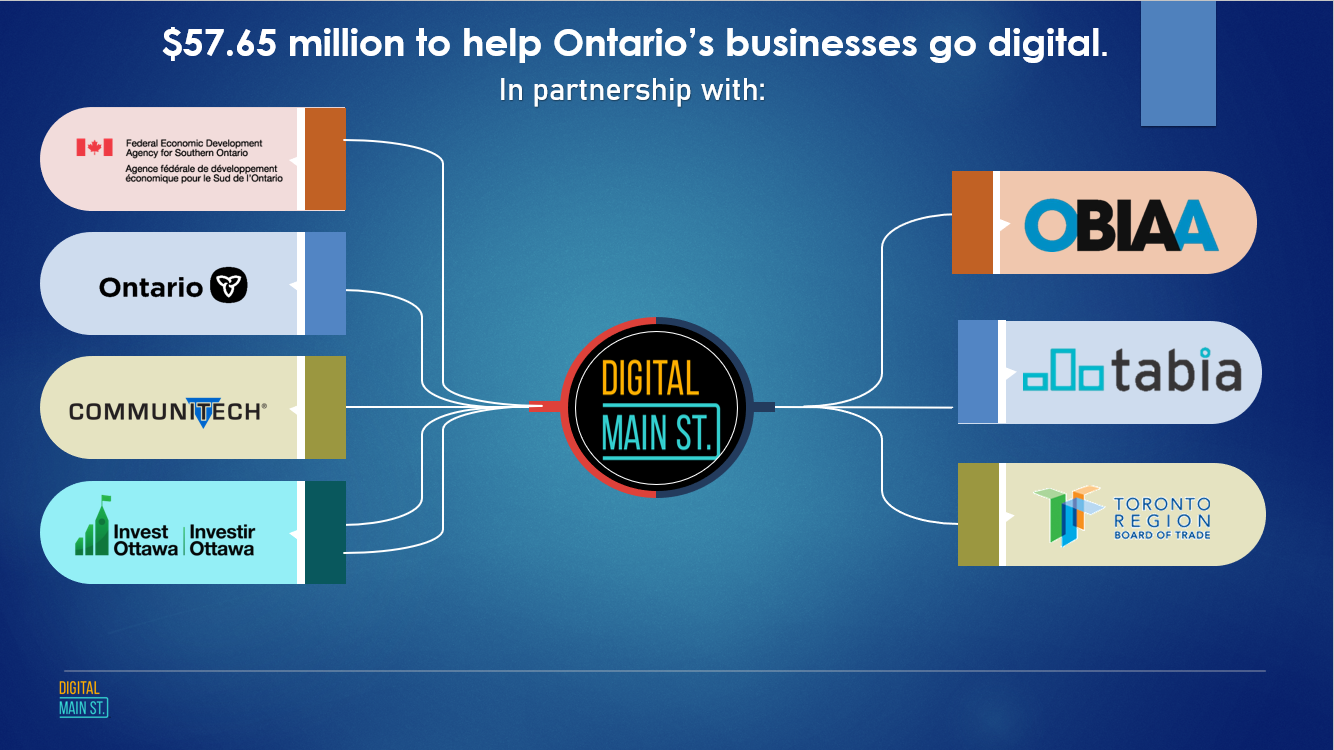 Thanks to renewed investment in the Ontario Digital Main Street (DMS) program, even more of the province's main street small businesses will be able to take advantage of digital technologies and e-commerce platforms to increase their revenues and create jobs. The Ontario Business Improvement Area Association (OBIAA), in partnership with the Toronto Association of BIAs (TABIA), announced that additional funding from the Federal Economic Development Agency for Southern Ontario (FedDev Ontario) and the Ontario Ministry of Economic Development, Job Creation and Trade (MEDJCT) will allow them to expand the DMS program to more businesses in the province.
Through this joint federal and provincial contribution, DMS will continue to help approximately 2,750 main street small businesses develop an online presence. Grants will be provided to Business Improvement Areas (BIAs), chambers of commerce and municipalities to establish local digital service squads that work with businesses to develop a Digital Transformation Plan.
*Grants of $2,500 will also be provided directly to main street small businesses to support the cost of implementing elements of their transformation plan.
More details about this program will be available July 1, 2020