Home

>

CF Ontario Newsletter "The Update" / "Le Point" - bulletin du développement des collectivités de l'Ontario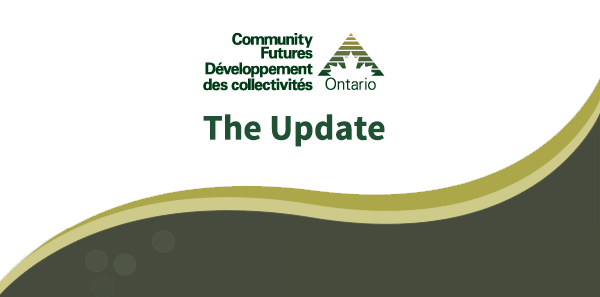 FEATURE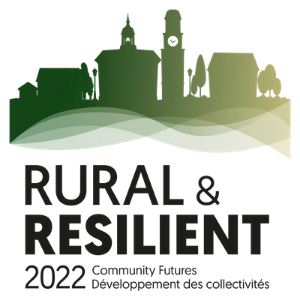 We know you're ready! Registration to open very soon!
The 2022 Community Futures National Event will take place May 8-10, 2022 at the Westin Ottawa and registration rates will be as follows:
Early Bird rate $600 for members until mid-September
Regular rate $700 for members mid September to mid March
Late rate $800 for members after mid-March
All guests - $375
Click here for the event page. The link to book your room at the Westin at a special rate is here.
And if you'd like to be added to our list to get regular event updates, click here.
ACROSS ONTARIO
James Meddings interview with Canadian SME Business Magazine

Read More

Program will provide $10,000-$20,000 to eligible businesses

Read More
INNOVATION
The Ontario Co-operative Association (OCA) has created online learning modules.

Read More

Introducing CBC Lite: A low-bandwidth solution

Read More
NEWS & COMMUNITY
Western Region has a new ED and CF Ontario welcomes a summer intern!

Read More

Revamped COVID Resources section, CFDC E-signature policies

Read More
LESSONS LEARNED & BEST PRACTICES
International Perspectives on Rural Responses to COVID-19

Read More

CFDCs can apply for rapid testing kits through the Government of Ontario

Read More
HR & CAREER DEVELOPMENT
Event on June 23, 2021 will focus on ensuring an inclusive economic recovery is a reality.

Read More

How remote working has impacted engagement in a virtual environment

Read More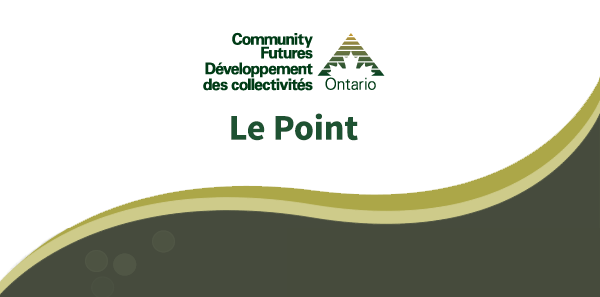 ARTICLE PRINCIPAL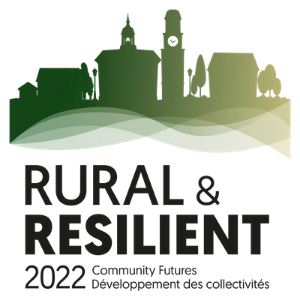 Nous savons que vous êtes prêts! Il sera bientôt possible de vous inscrire!
L'événement national de Développement des collectivités 2022 aura lieu du 8 au 10 mai 2022, à l'hôtel The Westin Ottawa. Voici la liste des droits d'inscription :
Préinscription des membres jusqu'à la mi-septembre: 600 $
Droit d'inscription courant des membres de la mi-septembre jusqu'à la mi-­mars: 700 $
« Inscription tardive » des membres après la mi-mars: 800 $
Droit d'inscription imposé à tous les invités : 375 $
Cliquez ici pour consulter la page de l'événement. Veuillez cliquer ici pour réserver une chambre à The Westin Ottawa à un tarif préférentiel.
En outre, si vous souhaitez vous ajoutiez à notre liste d'envoi afin de recevoir les mises à jour courantes sur l'événement, veuillez cliquer ici.
PARTOUT EN ONTARIO
Extrait de l'entrevue que James Meddings accordée au magazine spécialisé CanadianSME

Read More

La Subvention ontarienne pour le soutien aux petites entreprises du secteur du tourisme et du voyage offre des versements uniques de 10 000 $ à 20 000 $ aux petites entreprises admissibles du secteur du tourisme et du voyage

Read More
INNOVATION
L'Ontario Co-operative Association (OCA) a créé des modules d'apprentissage en ligne.

Read More

Voici CBC Lite : une solution web pour bande passante limitée

Read More
NOUVELLES ET COLLECTIVITÉ
La région de l'Ouest compte une nouvelle directrice générale et DC Ontario accueille une nouvelle stagiaire pour l'été!

Read More

Réorganisation de la section des ressources consacrées à la COVID-19 et mise à jour des politiques concernant la signature électronique des SADC

Read More
LEÇONS APPRISES ET MEILLEURES PRATIQUES
Les perspectives internationals sur les réponses à la COVID-19 par les collectivités rurales.

Read More

Les Sociétés d'aide au développement des collectivités (SADC) peuvent demander au gouvernement de l'Ontario des trousses de tests de dépistage rapide

Read More
RH ET DÉVELOPPEMENT DE CARRIÈRE
L'événement, qui se tiendra le 23 juin 2021, portera sur la concrétisation d'une reprise économique inclusive.

Read More

Comment susciter l'engagement des employés dans un milieu de travail virtuel?

Read More
Afficher sous forme de page Web
Le Point – Votre bulletin

Avez-vous des commentaires ou des idées d'article pour le prochain numéro bulletin Le Point? Veuillez communiquer avec nous, au 1-888-633-2326, ou par courriel à l'adresse suivante : This email address is being protected from spambots. You need JavaScript enabled to view it..
Développement des collectivités Ontario, 300 chemin South Edgeware, St. Thomas, ON N5P 4L1
Suivez nous: