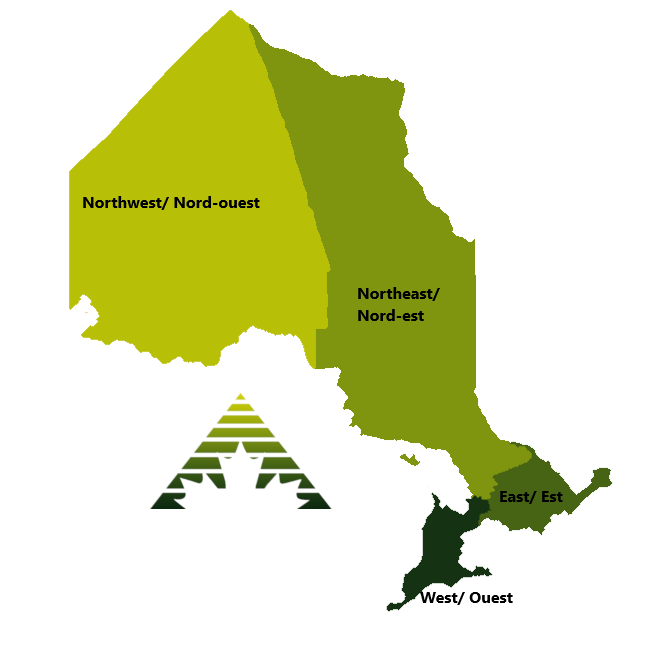 Northwest (Tamara Murphy)
Geoff Gillon, Executive Director of Rainy River Future Development Corporation, joins the Small Business Economic Advisory Council and will be a voice for the business community in our region. The Council is tasked with providing advice to the government, as Ontario pivots from health crisis to economic recovery.
The Kenora Business Partners (KBP) have been working with the Kenora business community as a group of five organizations for more than ten years, with the team welcoming the Northwestern Ontario Innovation Centre as its sixth partner last year. The group is proud to lead initiatives like the Choose Kenora project, showcasing the community as a great place to live and work.
Now, more than ever, KBP is working cohesively to support the Kenora business community through the COVID-19 crisis. The group meets weekly to share information and resources and talk about creative ways to provide assistance and counselling. Members have been collecting information on local impacts to share with all levels of government.
Some of the ways the KBP continues to help the community include:
Providing and sharing information on grants and loans

Directing businesses on ways they can help out during the crisis (offering PPE, hand sanitizer) and highlighting those businesses

Providing information on the stages of re-openings and offering our support

Hosting or directing businesses to helpful webinars
Northeast (Holly Vukobrat)
The Pan-North CFDCs together with Destination Northern Ontario (DNO) are developing a cross-promotional initiative for tourism operators. The initiative aims to engage tourism operators at a wider scope and to promote RRRF programming along with related DNO programming.

In response to the pandemic, the Northeast network has cancelled their Spring conference, but will move forward with a Fall conference in Sault Ste. Marie. Numerous GMs in the Northeast are participating in local initiatives in response to COVID-19 including roundtable discussions with CED stakeholders, municipal small business hotlines, and COVID relief webinars.
The Northern networks are currently developing a reopening guide for CFDC offices to share insight on workplace safety measures and encourage best practices as offices begin to open their doors to the public.
East (Christine Forsythe)
The 15 Community Futures Development Corporations in Eastern Ontario are all engaged in supporting their communities during the COVID-19 pandemic. Three examples:
Responding to a shortage of reusable face shields, SRB Technologies (Canada) Inc (SRBT) developed a plan to redeploy some of its production capacity to mass produce these shields. Renfrew County CFDC, along with the Ontario Ministry of Economic Development Job Creation and Trade's "Ontario Together" fund, provided funding to assist SRBT in this plan. SRBT is now producing 10,000 face shields per week, with the first deliveries made in early June.
Trenval Business Development worked with Loyalist College to deliver COVID webinars to enable businesses and employees to upskill in response to COVID-19. There were 6 free webinars for business and another 6 for employees. These were/are available from June 4th to July 9th.
Valley Heartland CFDC has provided $200,000 at 0% to Kilmarnock Enterprises to test and deploy a portable ventilator. This project created 2 jobs immediately (with potential for 10 additional jobs) and maintained 14 jobs.
West (Shari Cole)
The Western Ontario Community Futures Development Corporations Association's (WOCFDCA) 21 offices have come together throughout the past 3 months to ensure the region's small businesses succeed through this pandemic. As soon as the province went on lockdown, we saw all managers acting fast and contacting clients to ensure they are ok and offering help and advice when it was needed.
The WOCFDCA network hosted a 3-part webinar series (FREE) to everyone on how to move your business online. In addition to this, we saw many of the offices offering up webinars and teaming up with other community partners to help businesses big or small. Nottawasaga Futures teamed up with Bob Minhas for a webinar on "Selling Your Expert Service', Orillia CDC hosted a 3-part webinar series on "How to Take Your Business Online" and right out of the gate at the start of this pandemic we saw Community Futures Huron partner with Huron County to bring to the community a webinar on "Creating Your COVID-19 Business Survival Cashflow Plan".
As we all know business as usual doesn't stop when there is a pandemic, so WOCFDCA has started an SEO project for all offices in the region to help increase their online presence. As of July 1st we will be entering our 4th month of the project and things are going better than expected. We are also moving ahead with the creation of a new WOCFDCA website and the excitement doesn't stop there, we are also in the early stages of planning a Western Regional Conference.
The CF offices have been keeping up with business as usual; the Annual General Meetings (AGMs) must go on! Nottawasaga Futures held their AGM in May, Perth Community Futures along with the Elgin Business Resource Centre, Community Futures Huron, Wellington – Waterloo Community Futures and Community Futures Middlesex held their AGMs this month (June) and Enterprise Brant will be holding a ZOOM AGM on July 20th, with more AGMs to come. We are all becoming ZOOM masters, although we are missing the face to face interaction. This will all give us something to look back on and say "…remember when?"!