Home

>

CF Ontario Newsletter "The Update" / "Le Point" - bulletin du développement des collectivités de l'Ontario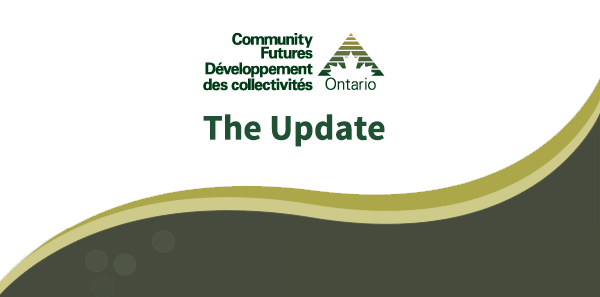 FEATURE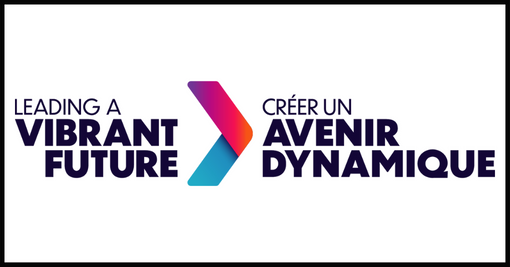 The CF Ontario Conference 2023 (April 30-May 2, 2023 at The Westin Ottawa), called "Leading a Vibrant Future | Créer un
avenir dynamique" will offer opportunities to discuss the Future – of work, of Community Futures, of lending, of our communities, etc.!
We are thrilled to present our keynote speaker for the event: Shawn Kanungo! Scroll to read his biography further in the newsletter, and get excited to hear his keynote address on innovation and disruption strategy.
The Workshop RFP is still open, and all CFDCs are encouraged to host a workshop! Also, share the links with organizations and individuals you would like to see at the conference.
English RFP: https://www.surveymonkey.com/r/8GBWTVN
French RFP: https://www.surveymonkey.com/r/8TJYXHK
To be a member of the Workshop Committee, deciding which workshops of those proposed will be selected for the Conference,
please email This email address is being protected from spambots. You need JavaScript enabled to view it..
Start thinking about your awards nominations! There will be four awards presented at the 2023 Conference:
Award of Excellence for Collaboration on Innovation
Award of Excellence for Community Economic Development Project
Entrepreneur of the Year
Outstanding Youth Entrepreneur (*NEW* for Entrepreneurs under 30)
The conference includes an MP Breakfast on Tuesday, May 2nd from 8:30 – 10:00 am. In your meetings with MPs, make sure to mention the date!
ACROSS ONTARIO
Shawn Kanungo is a globally recognized innovation and disruption strategist, and provides audiences with an optimistic roadmap for the future - one that embraces unexpected approaches to innovation.

Read More / Plus d'informations
INNOVATION
Here is a thoughtfully curated series of gift guides to help you during this holiday season. Support small, local, Canadian businesses and give your loved ones a gift from the heart.

Read More / Plus d'informations
NEWS & COMMUNITY

Canada at a Glance presents current statistics on Canadian society, including subjects such as the population, education, health, prices and the economy, among others.

Read More / Plus d'informations

LESSONS LEARNED AND BEST PRACTICES

Join CIRA for an info session featuring a diverse group of experts to discuss the need for speed—what affects your internet performance, plus practical things you can do to improve internet speeds at your home or business.

Read More / Plus d'informations

Whether you're helping your clients prepare for the holiday shopping season, or preparing yourself, check out these 10 tips to get the most out of your eCommerce site.

Read More / Plus d'informations

HR & CAREER DEVELOPMENT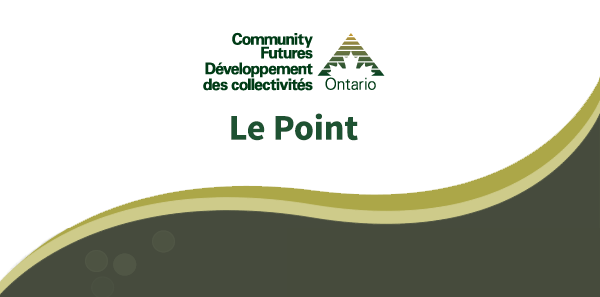 ARTICLE PRINCIPAL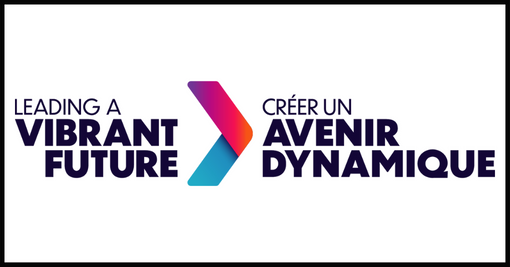 La Conférence DC Ontario 2023 (du 30 avril au 2 mai 2023 au Westin Ottawa), intitulée « Leading a Vibrant Future | Créer un
avenir dynamique » offrira des occasions de discuter de l'avenir – du travail, du développement des collectivités, du crédit, de nos collectivités, etc.!
Nous sommes ravis de vous présenter notre conférencier principal pour l'événement : Shawn Kanungo! Pour lire sa biographie plus en détail dans le bulletin d'information, je vous invite à écouter son allocution sur l'innovation et la stratégie de perturbation.
La DP de l'atelier est toujours ouverte et toutes les SADC sont encouragées à tenir un atelier! Par ailleurs, partagez les liens avec les organisations et les personnes que vous aimeriez voir à la conférence.
Appel d'offres en anglais : https://www.surveymonkey.com/r/8GBWTVN
Appel d'offres français : https://www.surveymonkey.com/r/8TJYXHK
Pour être membre du Comité d'Atelier, décider quels ateliers parmi ceux proposés seront sélectionnés pour la Conférence,
veuillez envoyer un courriel à This email address is being protected from spambots. You need JavaScript enabled to view it. .
Commencez à penser à vos mises en candidature! Quatre prix seront décernés lors de la Conférence 2023 :
Prix d'excellence pour la collaboration en innovation
Prix d'excellence pour un projet de développement économique communautaire
Entrepreneur de l'année
Entrepreneur de jeunes exceptionnels (* NOUVEAU * pour les entrepreneurs de moins de 30 ans)
La conférence comprend un petit-déjeuner des députés le mardi 2 mai, de 8 h 30 à 10 h. Lors de vos rencontres avec les députés, assurez-vous de mentionner la date!
PARTOUT EN ONTARIO
Shawn Kanungo est un stratège reconnu mondialement en innovation et en perturbation. Il offre à son auditoire une feuille de route optimiste pour l'avenir, une feuille de route qui comprend des approches inattendues en matière d'innovation.

Read More / Plus d'informations
INNOVATION
Voici une série de guides-cadeaux soigneusement conçus pour vous aider pendant la période des Fêtes. Appuyez les petites entreprises canadiennes locales et faites un don de cœur à vos proches.

Read More / Plus d'informations
ACTUALITÉS ET COLLECTIVITÉ
Joignez-vous à l'ACEI pour une séance d'information mettant en vedette un groupe diversifié d'experts pour discuter du besoin de vitesse, de ce qui affecte vos performances Internet, ainsi que des choses pratiques que vous pouvez faire pour améliorer les vitesses Internet à votre domicile ou à votre entreprise.

Read More / Plus d'informations
LEÇONS APPRISES ET MEILLEURES PRATIQUES
Joignez-vous à l'ACEI pour une séance d'information mettant en vedette un groupe diversifié d'experts pour discuter du besoin de vitesse, de ce qui affecte vos performances Internet, ainsi que des choses pratiques que vous pouvez faire pour améliorer les vitesses Internet à votre domicile ou à votre entreprise.

Read More / Plus d'informations

Que vous aidiez vos clients à se préparer pour la période des Fêtes ou que vous vous prépariez vous-même, consultez ces 10 conseils pour tirer le maximum de votre site de commerce électronique.

Read More / Plus d'informations
RH ET DÉVELOPPEMENT DE CARRIÈRE
Afficher sous forme de page Web



Le Point – Votre bulletin

Avez-vous des commentaires ou des idées d'article pour le prochain numéro bulletin Le Point? Veuillez communiquer avec nous, au 1-888-633-2326, ou par courriel à l'adresse suivante : This email address is being protected from spambots. You need JavaScript enabled to view it..

Développement des collectivités Ontario, 300 chemin South Edgeware, St. Thomas, ON N5P 4L1

Suivez nous: