November 28, 2011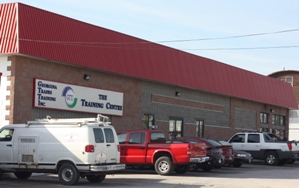 South Lake Community Futures Development Corporation, Keswick
When Georgina Association for Business, a free standing Business Development Corporation, re-entered the CF Program as South Lake CFDC in 2004, community economic development was new to the organization. One of the glaring needs was local access to post secondary education, and in particular, trades training.
This spurred a year long process, facilitated with funding from South Lake CFDC. A partnership of the York Region District School Board, the York Region Catholic School Board, the Town of Georgina, the Georgina Chamber of Commerce and South Lake CFDC was formed to create of the Georgina Trades Training Inc. (GTTI).
GTTI is a not-for-profit delivering college level apprenticeship training, work related skills training and provides access to a computer lab and video conferencing facility to allow on-line learning at both the community college and university level. Five years after start-up, the organization has refurbished an abandoned supermarket into a state of the art education facility.
"The funding and management support that we have received from South Lake CFDC was instrumental in getting this community based project up and running," says GTTI Executive Director Bruce Franklin.