November 28, 2011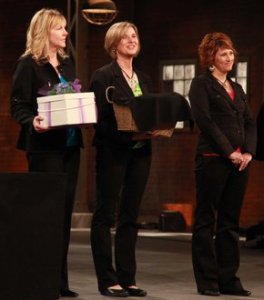 Patricia Area Community Endeavours (PACE), Dryden
Who doesn't like to receive favours when they attend a wedding or a conference? It's especially nice when they are earth-friendly gifts from an eco-friendly business.
Margot Woodworth was managing new growth forestry for a nursery, when she decided to strike out on her own. She purchased a portion of the business which marketed tree seedlings with the assistance of a PACE loan. Wanting to preserve the natural environment, Margot considers Evergreen Memories' tree favours as "gifts of oxygen".
Sales doubled in her first year. Since then, business has grown with corporate clients such as Xerox, Honda, Bell Canada, TD Bank and school districts. Margot sees major growth potential in the United States, where she estimates the wedding favour market is 10 times greater than in Canada.
She appeared on the CBC TV show "Dragons' Den" and received angel financing for her US expansion plans. Again, Margot approached PACE to assist her by refinancing her current loan; Evergreen Memories continues to grow.
Photo: At the taping of television's "Dragon's Den" were Evergreen Memories staff Merrill Kluke, proprietor Margot Woodworth, and Lisa Schmidt.