West Region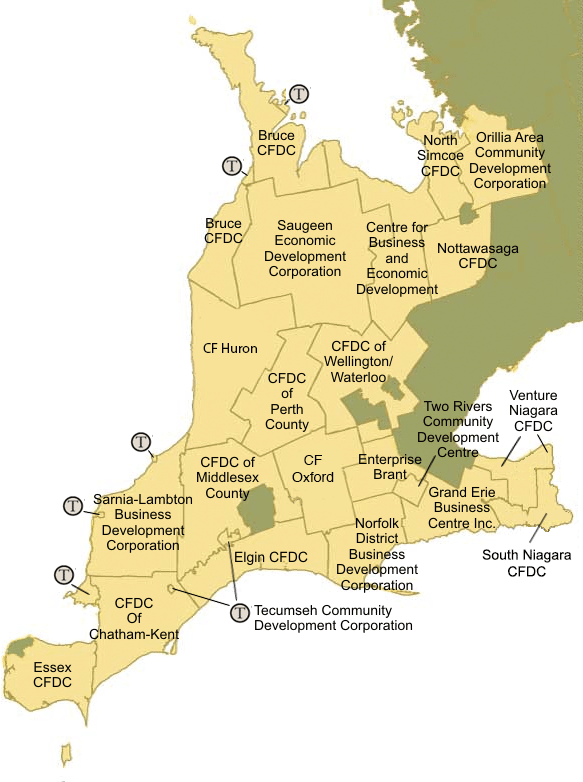 Enterprise Brant
330 West Street, Unit 10
Brantford,ON N3R 7V5
Tel: 519-752-4636
Fax:
North Simcoe CFDC
P.O. Box 8, 105 Fourth Street Midland,ON L4R 4K6
Midland,ON L4R 4K6
Tel: 705-526-1371
Fax: 705-526-4993
Nottawasaga Futures
P.O. Box 184, 39 Victoria St. East,
Alliston,ON L9R 1V5
Tel: 705-435-1540
Fax: 705-435-6907
Orillia Area CDC
P.O. Box 2525, 22 Peter Street South
Orillia,ON L3V 7A3
Tel: 705-325-4903
Fax: 705-325-6817
Perth CFDC
116 Downie St. Suite 1
Stratford,ON N5A 1X1
Tel: 519-814-7570
Fax:
Western Regional Network Office
WOCFDCA
330 West Street, Unit 10
Brantford,ON N3R 7V5
Executive Director: Sarah Meharg
Tel: 519-939-8000
About Us
Community Futures Ontario represents 60 Community Futures Development Corporations (CFDCs) - 36 in southern Ontario and 24 in the north - that offer free business counselling, loans for start-up and expansion of small business, strategic planning on local projects and community economic development in rural areas.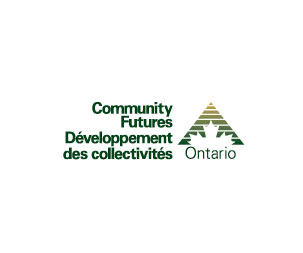 Contact Us
Community Futures Ontario
300 South Edgeware Road
St. Thomas, Ontario N5P 4L1
Telephone: 519-633-2326
Toll Free to CF Ontario: 1-888-633-2326
Toll Free to Local CFDCs: 1-866-ONT-CFDC
Fax: 519-633-3563
Email: info@cfontario.ca